Project Management
Our Development Process "Design your garden for all four seasons."
Initial Consultation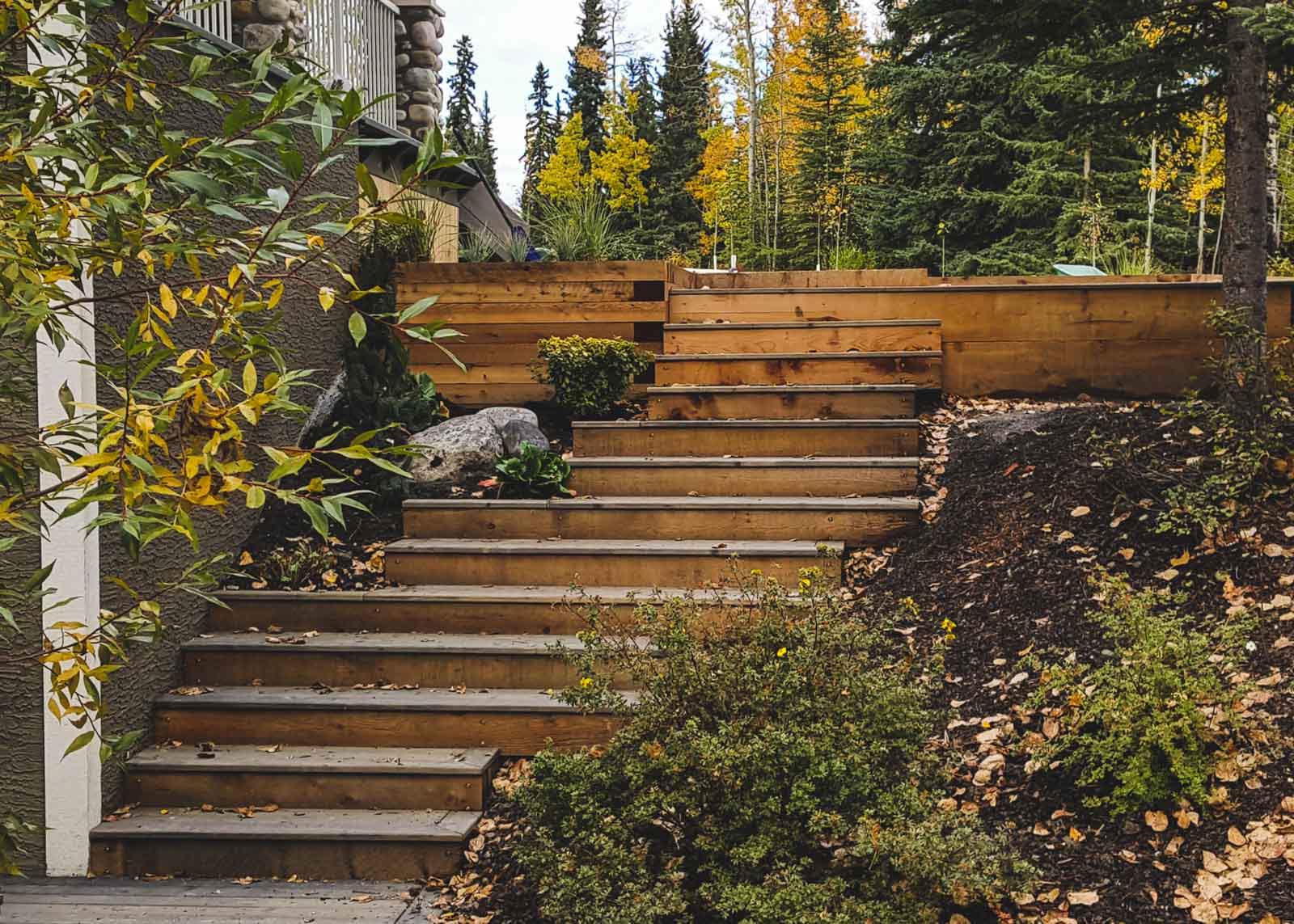 At this initial "meet & greet" we will take a look at your property together and discuss what you want and need.
To give you an appreciation for the range of possibilities we can provide to you, we will show you our portfolio and you can tell us what strikes your fancy. Beyond that, we can also give you references and addresses of gardens we've created. If you would like to, you can swing by them and have a look.
Step 1: Design
When we work on you landscaping design plan, we get to know your likes, dislikes, must-haves and desires.
Our comprehensive plan for your property will detail all construction we propose, including walkways, decks, patios, overhead structures, retaining walls and water features. It will also list all of the Chinook friendly trees, plants and flowers we have in mind.
We ensure the final creation is one which incorporates your wishes and is well thought through for appearance, functionality, and flow.
Step 2: Here's your Project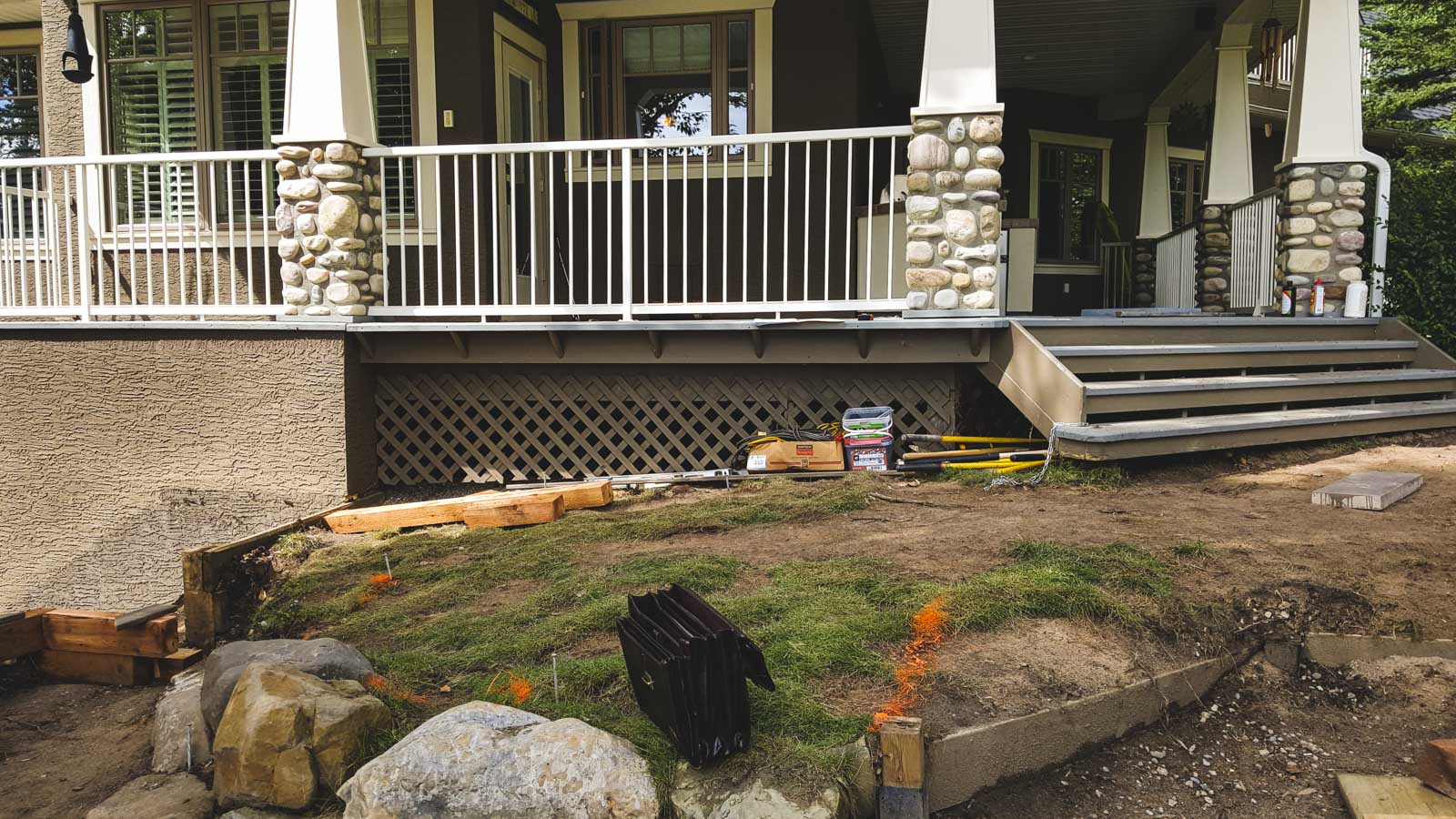 This is your chance to get a first glimpse of the landscaping design we're proposing to create for you.
Based on the discussions of this meeting or your thoughts once you have had some time to consider the concept, a revised drawing can be prepared.
At this meeting, we take you on a tour of our drawing, area by area, explaining our ideas, and giving you a chance to provide input along the way.
Step 3: Your Quote
Once your Artemis quotation has been finalized, we will prepare a comprehensive estimate of the cost involved to turn your design into a reality. Once the quotation has been agreed to, that's the price for the job in writing- with no surprises. If, on the other hand, you already have a professionally prepared landscape design done to scale, we will be happy to bypass the previous steps in the process and provide you with an estimate for its installation.
Step 4: Lets go to work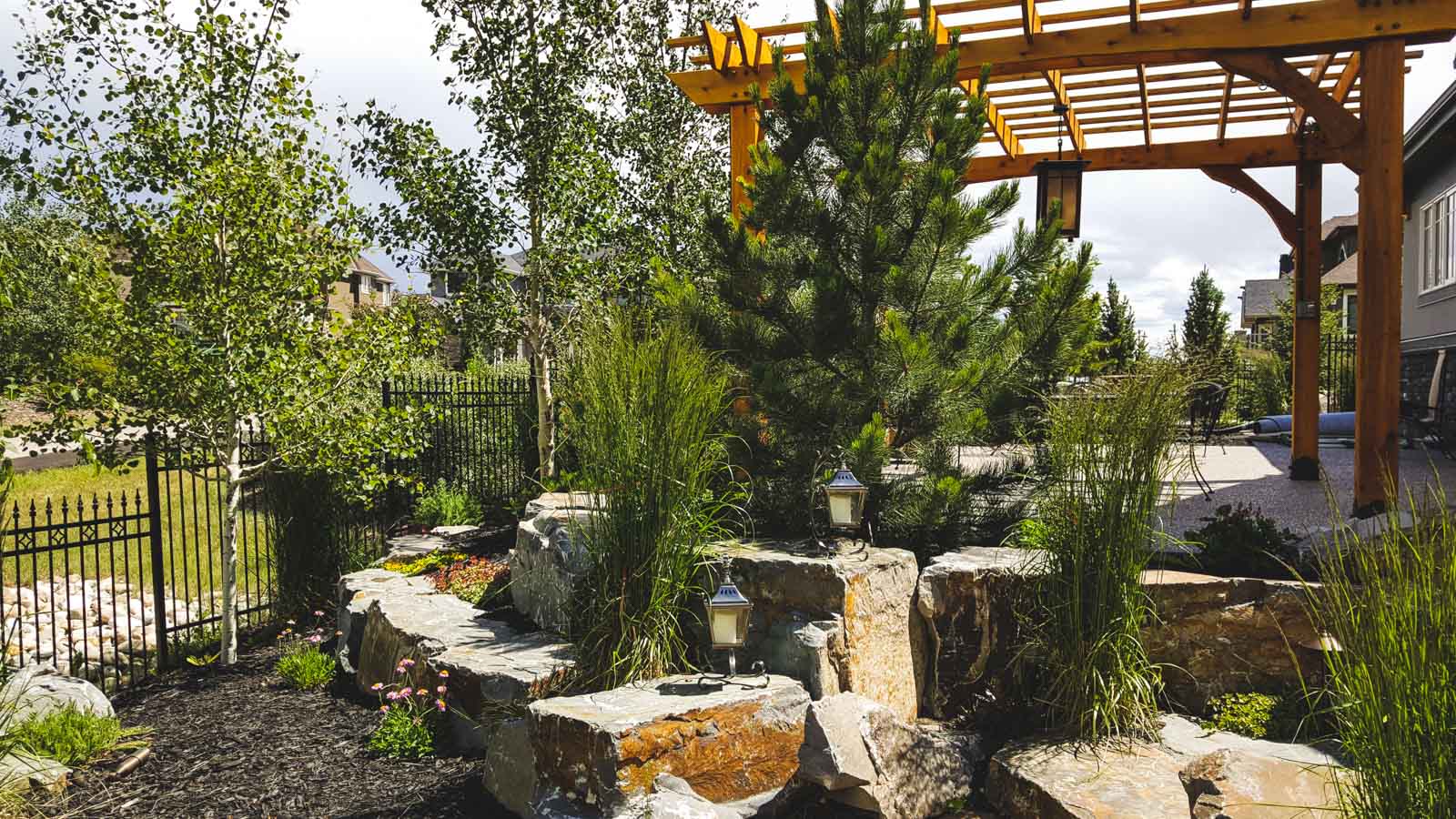 This is one of the main reasons people and companies hire us , were reliable and communicate.
We take pride in keeping our jobs on schedule (as long as Mother Nature allows). Whenever possible, we work on one job at a time from start to finish, so you won't be left living in a construction zone for an extended period of time. The agreed upon schedule lets you plan around construction. It allows you to have the opportunity to be an integral part of the process all the way through, or to leave town.
Step 5: Installation & Building
Known as the "Installation & Building", this phase of the project is where you have your head up, watching your garden take shape, and we at Artemis have our heads down, taking care of business.
Whether using a crane to bring in the perfect boulder for that perfect spot, or down on our hands and knees placing the final piece of mulch, we take pride in doing it right and doing it well.
And because we respect that this is your home, we always leave the site clean and tidy at the end of each day.
Step 6: Walk Through and Feedback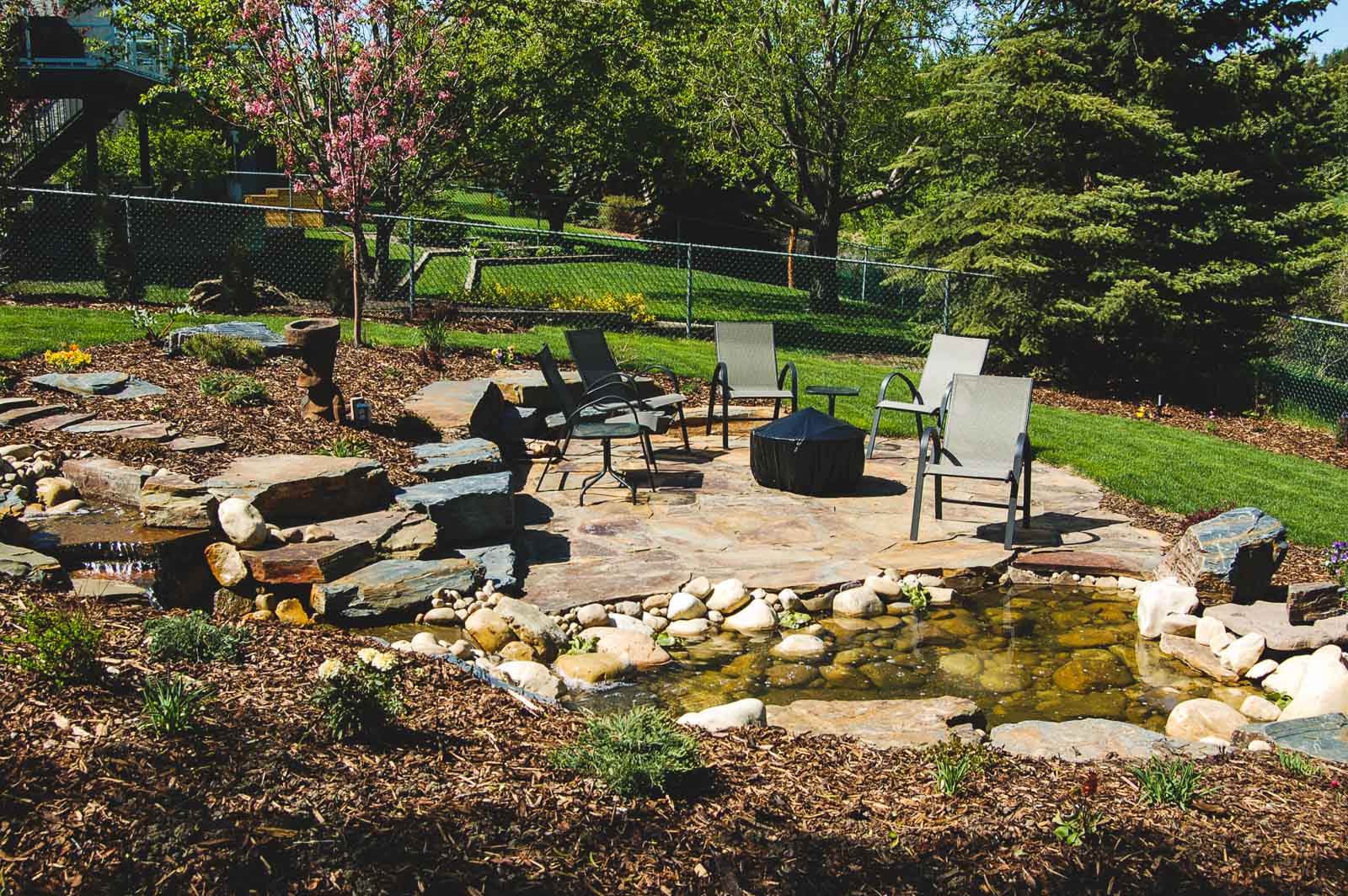 The site walk through/Feedback is where you get to tell us what tweaking needs to happen. You will often have been part of the development all the way through, so there won't be any surprises.
But there may be things you want to discuss, and questions you need answered. We will review how to take care of your garden in terms of watering, fertilizing, weed control and other horticultural issues.
The walk through is an hour or so of great pride for Aretemis, and for you it is the moment of new beginnings. It pretty much goes without saying that it is one of our favorite parts of the job!
Step 6: Our Guarantee
We guarantee plants (trees and shrubs), materials and workmanship for 1 year. Of course, we also expect you to protect your investment by following proper watering guidelines.