Lighting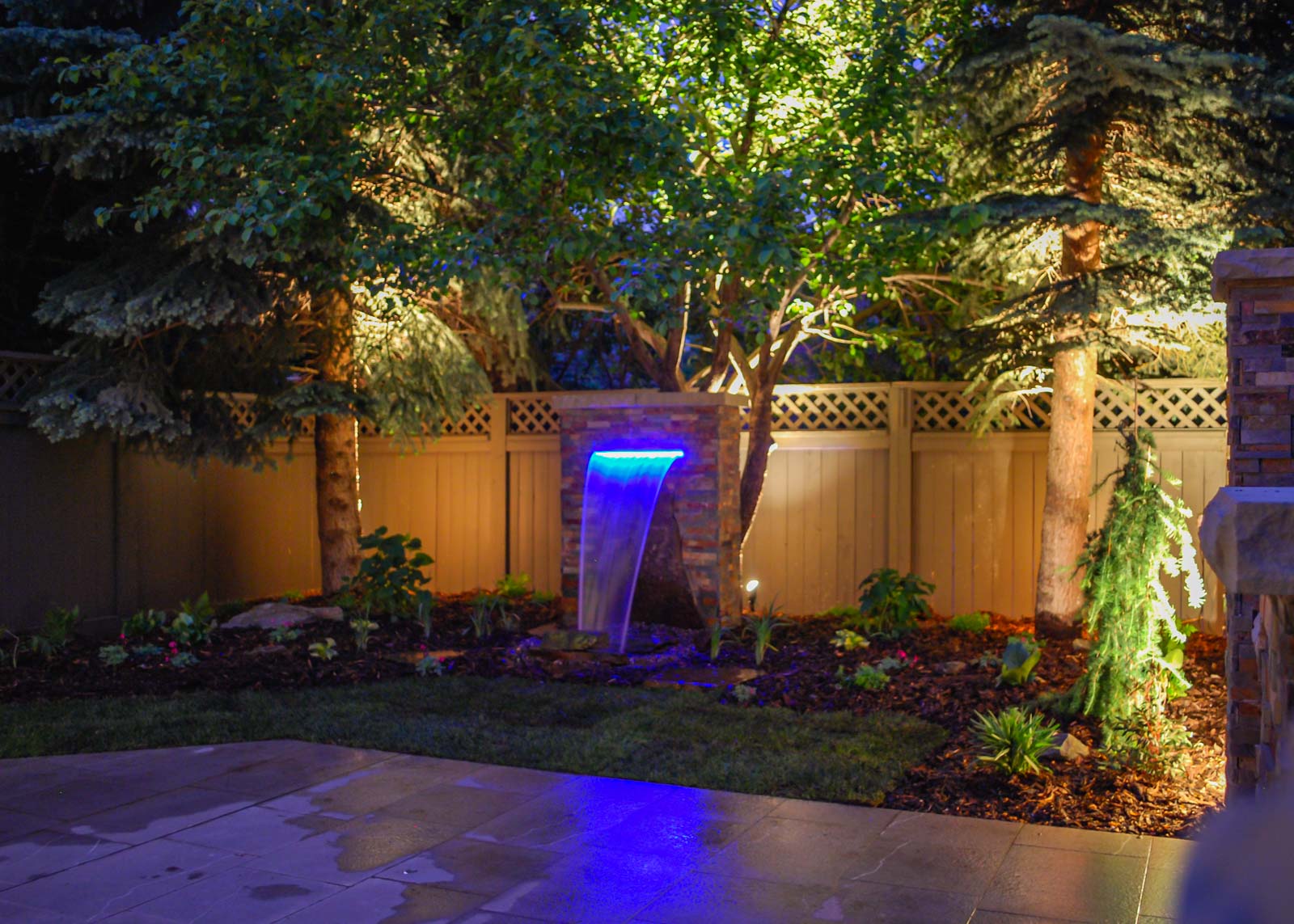 Create yet another beautiful look for your landscape and enjoy a leisurely stroll through your softly lit property or a beverage on the patio at night? We are able to highlight and create an evening mood that will continue to draw you into your outdoor spaces.
Illuminating a path or driveway, accenting a tree, specimen shrub or statuary, washing a wall with light, softly lighting a patio or greeting a guest with a well-lit walkway. We will transfer your landscape from darkness into an attractive, inviting setting, that will extend your outdoor living space.
Lighting is an integral part of any outdoor living space. The look, safety and accessibility of your space is directly and positively affected by a professionally installed lighting system using the latest residential and commercial lighting products complete with timer and photocell. Properly designed landscape lighting will extend the use of your outdoor living space as subtle glows, shadows and highlights are certain to draw you outdoors to enjoy a new and beautiful evening space that will enhance your lifestyle.